The purpose of medical wearable devices is to monitor the vital signs of patients to prevent problems in human health, to help with disease treatment and physical rehabilitation. Since 2014, investment and acquisitions between large diagnostic companies and consumer companies have continued, such as Apple's acquisition of personal health record startup Glimpse; Medtronic's acquisition of nutrition technology company Nutrino Health, further confirmed the positive development in the medical wearable device market. Spharmaceutical companies are also beginning to "favor" medical wearables and plan to improve research and development through strategic partnerships. For example, Pfizer, UCB Pharma, Apple, Johnson & Johnson, and IBM provide innovative remote monitoring solutions for patients with Parkinson's disease to transform the way clinicians treat Parkinson's disease. Similarly, smart watches and bracelets provide consumers with health information and can share it with health insurance agencies and doctors to get proper medication guidance. Swith the popularity of smart phones, the miniaturization of sensors and the ease of integration, the number and category of wearable devices has increased significantly, and some products have reached the performance level of medical use cases. Wearable devices are rapidly expanding into the health care sector and are expected to reach a market size of $32 billion by 2024.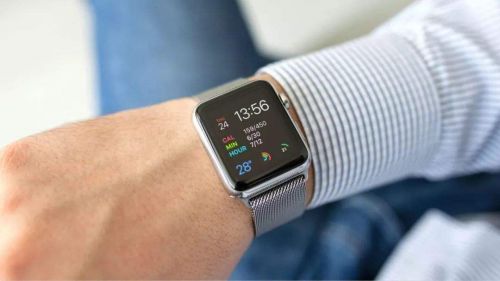 The medical wearable device and sensor ecosystem is growing fast!
Although medical wearable device manufacturers still face some challenges, such as multiple product certifications (such as CE certification and FDA certification). But with the increasing prevalence of chronic diseases such as cardiovascular disease and diabetes (about 425 million people with diabetes worldwide), the need for patient health monitoring is increasing, and the enormous advantages of medical wearable devices far exceed the "red tape" of the medical industry. Last year, Apple Watch Series 4's "ECG" and "Heart Monitoring" passed FDA certification. This may mean that the US Food and Drug Administration has also shown a more open attitude towards the approval of these emerging wearable technologies. Under the leadership of the Apple Watch Series 4, people are paying more and more attention to the electrocardiogram (ECG) function in smart watches, which enables hospital doctors to obtain accurate information about the patient's heart state. At the sensor level, the increasing complexity of medical wearable devices has forced electronics manufacturers to become medical-grade sensor experts such as Ams, Maxim, Valencell, and others.
Medical wearable technology still has challenges, but advanced technology is constantly evolving to solve problems
Medical wearable devices are a combination of two areas: medical-grade devices and consumer-grade wearable devices. There are two main types of participants in medical wearable devices: (1) medical-grade device manufacturers are willing to accept consumer health services; and (2) consumer-grade wearable device manufacturers are willing to enter the high-value medical market. At present, the development of medical wearable devices is accelerating and competition is intensifying, which prompts manufacturers to ensure that the collected data has medical quality and accuracy.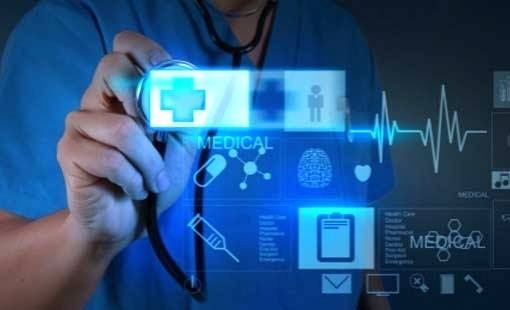 Current status of medical wearable devices: integration of medical-grade devices and consumer-grade devices.
Sensor and electronics manufacturers can speed new products to market with integrated and optimized modules. For example, a photoplethysmographic (PPG) device for heart rate detection integrates components such as LEDs and photodiodes. The PPG signal is a change in the intensity of light reflected through the skin, reflecting the fluctuation process of the blood vessel volume, including the physiological information of the human circulatory system and the respiratory system, such as the human heart rate and blood oxygen. The technology uses LED to emit specific wavelength light to the skin. When the blood flow of the irradiated part changes with the heartbeat, the photodiode receives the pulse pulse of the arterial pulse that periodically contracts and relaxes with the heart, thereby collecting the heart beat. signal. Sensor designers are developing sensor monitoring modules that package LEDs and photodiodes together to meet miniaturization and low power requirements while ensuring measurement accuracy. High integration and low power consumption are not the only challenges for medical wearables. In addition, medical wearable devices are faced with innovative requirements to meet the need of patient's comfort and painless monitoring.